BFA Studio Arts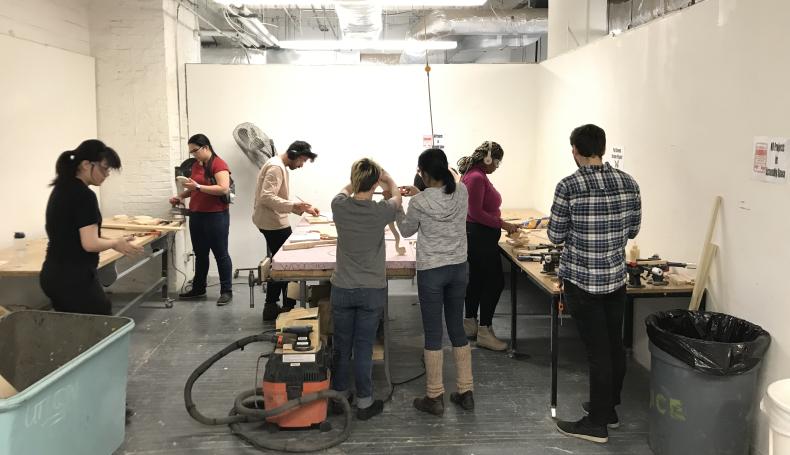 Set in a research institution within a vital urban environment, the Studio Arts concentration prepares students for a career in contemporary art practice or for advanced graduate study. Studio Arts students have the option to concentrate in painting or sculpture. In addition to studio courses, students participate in seminars on the practice and theory of contemporary art. Seminars and advanced studio classes are interdisciplinary in nature and include students majoring in Photography and Moving Image. Before graduating, each student is required to produce and document a final BFA thesis exhibition.
To earn a Bachelor of Fine Arts in Art degree from UIC, students need to complete University, college, and school degree requirements. The Art Degree requirements are outlined below. Students should consult the College of Architecture, Design, and the Arts section for additional degree requirements and college academic policies. 
A portfolio review is required prior to acceptance as an Art major. 
BFA in Art Requirements 
Hours
First Year Program
24
General Education and Foundation Courses
33
Art Major Requirements
61
Electives outside the Department of Art
10–11
CC 120—UIC First Year Dialogue Seminar
(Required of new freshmen only)
1*
Total Hours—BFA in Art
129
*New freshmen are required to complete CC 120—First Year Dialogue Seminar for one hour. These students will complete 10 hours of electives for the BFA in Art. All other students complete 11 hours of electives for the BFA in Art.
A complete sample course schedule for a BFA may be found here »