School of Art & Art History UIC at Chicago MFA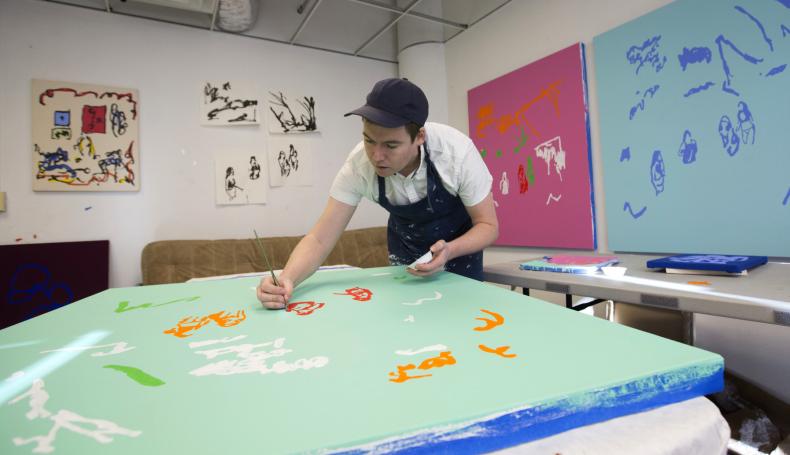 MFA student Billy Joyce working in the studio
Intense, Exhilarating, and Expansive
UIC's MFA degree is an intense, exhilarating, and expansive program. The curriculum is designed to provide a rigorous theoretical and conceptual background to augment your studio practice and help develop your work within an interdisciplinary context that reflects the global art world.
We are a small and intimate program. Every student occupies a studio space on site, in UIC's Art & Exhibition Hall. Because of our size, students receive extensive feedback, critique, and dialogue. The dynamic viewpoints of the faculty and students at our urban public university foster a rich intellectual and artistic ecology.  
You will work with active, committed and demanding artists and faculty, develop lasting peer relationships, and have opportunities to engage in the classroom with our diverse undergraduates. These experiences will empower you to transform yourself—and the world—through your work.
UIC's School of Art & Art History's commitment to interweaving artistic praxis with issues of social justice and civic engagement provides an additional framework for the making of art and its impact.