Silvia A. Malagrino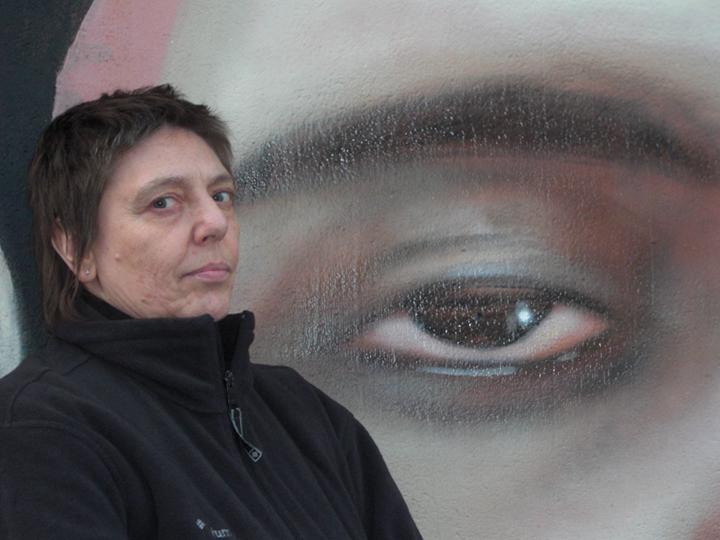 Education
---
MFA, University of Illinois at Chicago
Contact
---
929 West Harrison Street, 106 Jefferson Hall
Silvia Malagrino is an artist and filmmaker, born in Buenos Aires, Argentina. Her artistic practice is fluid and, essentially, interdisciplinary. She works in different media—photography, film, and language to represent issues of historical and cultural interest, and also to explore in depth the fancies, the intricacies, and the idiosyncrasies of the personal imagination.
Over the years, Malagrino dealt with the realm of memories and dreams. She has used them as the subsoil of her art to establish connections between fact and fiction, and to reclaim subjectivity as an integral part of historical testimony—since she believes that much of one's interior world is the product of one's social existence.
Malagrino has received international awards such as The Lorenzo De Medici first prize for her work in video -Florence, Italy. In the United States, she is the recipient of many awards including but not limited to the National Endowment for the Arts,  and  the Guggenheim Fellowship. She was also a recipient of the Distinguished Artist Award of the State of Illinois.
Her work has been exhibited and screened nationally and internationally at numerous institutions, including the Art Institute of Chicago; the Museum of Contemporary Photography, The Gene Siskel Theatre in Chicago, IL; The Palais de Glace National Art Gallery,  The Centro Cultural La Recoleta, and The Centro Cultural de la Cooperacion Floreal Gorini in Buenos Aires, Argentina; The Museo de Arte Moderno La Tertulia, Cali, Colombia; The Biennale Internazionale dell'Arte Contemporanea, Florence, Italy; The Ateneo of Madrid, Spain; The Rochester Institute of Technology, NY; The Museum of Latin American Art, Organization of the American States, Washington DC; and many others.
Over her years teaching at UIC she received the Silver Circle Award for Excellence in Teaching; several Campus Research Board Grants;  two awards from the Council of Excellence in Teaching and Learning (CETL); an Equipment for Research and Teaching Award from Chancellors' Office;  a grant from the Center for Research on Women and Gender; two Foreign Travel Awards;  a Grant in Aid from the Institute for the Humanities; and the Great Cities Institute Scholars' Fellowship.
She is committed to serve the students at all levels of their personal and artistic development.