Jennifer K Reeder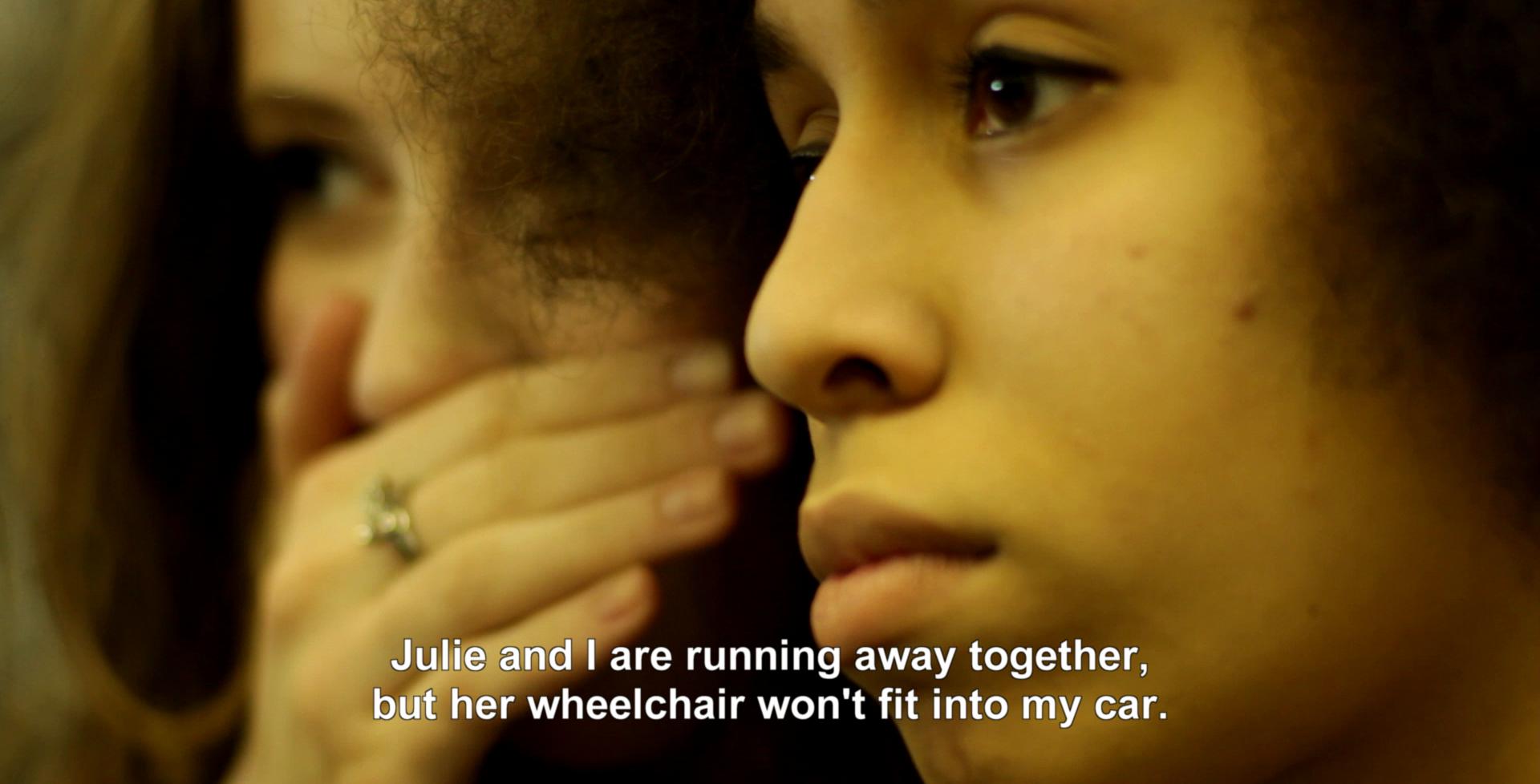 Jennifer Reeder is a filmmaker and visual artist from Ohio.  She constructs personal stories about relationships, trauma and coping. Her award-winning narratives are unconventional and borrow from a range of forms including after school specials, amateur music videos and magical realism. She has made over 40 film/video projects and written 12 scripts. Her work is shown consistently around the world.
A recent collection of her short films was featured in a solo event at the 2013 Viennale in Vienna Austria. Another recent film, AND I WILL RISE IF ONLY TO HOLD YOU DOWN screened in the out of competition program at the Kurzfilmtage in Winterthur Switzerland. This curated program features a survey of New American Independent Cinema. She is currently making revisions to a feature length script called As With Knives and Skin.
Solo or two-person events include: Reykjvik Museum of Art in Iceland, Pacific Film Archive in Berkeley, ASU Museum of Art, La Casa Encendida in Mardid, the Gene Siskel Film Center in Chicago, the Moderna Museet in Stockholm Sweden and many others.
Group events include: Ann Arbor Film Festival, Kurzfilmtage Oberhausen, Stuttgart FilmWinter, Dokfest Kassel, New Filmmakers LA/NY, The New York Video Festival, at The Lincoln Center; Double Heart/Hear the Art, at the Kunsthalle Exnergasse, Vienna, Austria; The 2000 Biennial at the Whitney Museum of American Art; In the Middle of Nowhere at the Yerba Buena Center for the Arts in San Francisco; Generation Z at P.S.1, New York; The 48th International Venice Biennial, Venice, Italy.
She was nominated for the 2000, 2001, 2002 and 2008 Rockefeller Grants for Film/Video/New Media and was also nominated for a 2001 Louis Comfort Tiffany Award for visual art, a 2004 Richard H. Dreihaus Foundation Award and a 2012 A-38 Production Grant (Kassel Germany). She is a 2010 Efroymson Family Fund Fellow. She recently founded a social justice initiative called TRACERS BOOK CLUB.
Jennifer received an MFA from The School of the Art Institute of Chicago. She is currently an Associate Professor in Moving Image and the Head of the Art Department in the School of Art and Art History at the University of Illinois at Chicago. She lives in Indiana with her three children.
Courses Taught
---
ART 275 Writing for Moving Image (fall/yearly)
ART 272 Moving Image 1 (spring 2013)
ART 401/402 BFA Thesis (fall 2012/spring 2013)