School of Art & Art History UIC at Chicago Competitions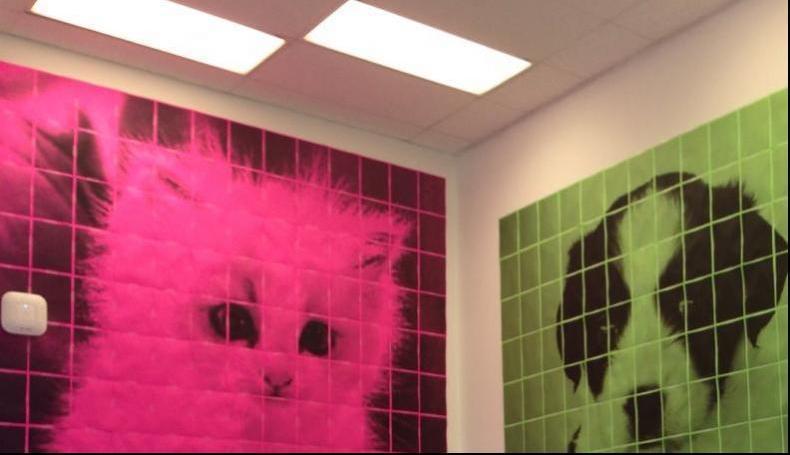 Don't you think those gigantic kitties and puppies make us happy every time we enter the building? 
Calling all BFA & MFA students:
Co-organized by Gallery 400 and the School of Art & Art History, this exciting public exhibition opportunity is open to all enrolled University of Illinois at Chicago BFA and MFA students. Once per semester, a current student is selected by the committee to exhibit a site-specific work on the front wall in the lobby of Art & Exhibition Hall. Students are encouraged to submit a proposal to exhibit your work in the lobby of Art & Exhibition Hall.
NEXT DEADLINE: Wednesday, August 3, 2016. 
Award includes a $200 honorarium!!
Full details and the application can be found here.  Please complete the application and submit as a hard copy to Gallery 400 or electronically to gallery400@uic.edu. 
Congrats to Kathryn Morrison, the winner of the Lobby Competition Summer 2016!