BA Art History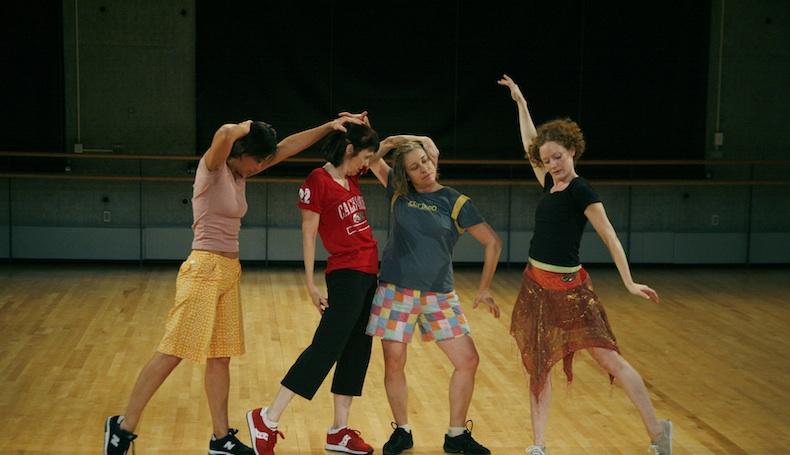 Yvonne Rainer, Spiraling Down (2008), performed at the Baryshnikov Art Center, NYC ( 2009). Photo by Andrea Geyer.
Art History is the critical inquiry into how people have reimagined their worlds through art, architecture, photography, film, performance, and design. More than anything else, it is a history of creativity. In an increasingly global, competitive, and image-saturated world, it is vital that students be able to think critically and creatively about how visual forms communicate across cultures. 
The UIC program in Art History introduces students to the work of artists, architects, designers, and thinkers who have changed the course of history. Classes cover all historical periods and most of the world's cultures. Students are trained in the fundamentals of historical analysis, visual literacy, and theoretical understanding. In addition to going on to successful careers as academics and museum professionals, graduates work in teaching, publishing, arts administration, art conservation, public culture, historic preservation, journalism, advertising, business, law, and medicine.
The department's world-renowned faculty are specialists in:
•    Pre-Columbian and Native American Art
•    The Architecture, Archaeology and Art History of the Medieval Mediterranean
•    South Asian Architecture and Art
•    Renaissance and Baroque Architecture, Architectural Theory, and Military Architecture
•    European Art since 1700
•    Modern and Contemporary Architecture, Design, and Theory
•    Modern Art, the Avant-Garde, and Art since 1945
•    Modern and Contemporary Performance Art
•    Critical Theory, Film Theory, and the History of Photography
•    Museum Studies, Curriculum Theories, and Social Justice Pedagogies
Curriculum in Art History
For the Bachelor of Arts, 120 semester hours in required courses in the department and the college, in general education courses, and in electives.
Foundation Courses:
AH 110--Art History I (4 hrs)
AH 111--Art History II (4 hrs)
Six semester hours in the Schools of Architecture and of Art and Design, chosen with the approval of an adviser (6 hrs)
Total: (14 hrs)
Courses for the Major
A minimum of 36 semester hours in art history courses at the 200, 300, and 400 levels. The major includes the following specific requirements:
AH 301--Theories and Methods in Art History (3 hrs), to be taken as soon as possible following the year survey (AH110/111) or it equivalent.
Six semester hours at the 400 level, of which at least three semester hours must be selected from among the following courses: AH 404, 422, 430, 432, 435, 441, 450, 460, 463, 470, 471, 480 (3 hrs)
Six semester hours in courses covering material primarily before 1700. (6 hrs)
Six semester hours in courses covering Non-Western architecture and art. (6hrs)
Language Requirement
A reading knowledge of a foreign language is required, normally French, German, Italian, or Spanish, and should be attained by the end of the junior year. The requirement may be met by four years of foreign language in high school, two years of college language courses, or passing a proficiency examination at the latter level.
Thesis Requirements
Applicants for graduation with Distinction must take AH 490-Honors Thesis for three hours of credit. Students must enroll in AH 490 in their penultimate semester of course work. The completed thesis must be acceptable to a committee of two faculty members from the Department of Art History. The grading of the thesis and the grade in the course is either Satisfactory or Unsatisfactory. Students must receive a grade of Satisfactory in order to graduate with Distinction. Completion of AH 490 must be in addition to the 36 semester hours required for the major.
To be eligible for Departmental Distinction, a student must have:
Attended UIC for at least three semesters.
Attained a university cumulative GPA of 3.50/4.00.
Completed 21 semester hours at UIC in courses required for the major.
Attained a GPA of 3.75/4.00 in courses in Art History.
Written a thesis that either expands work represented in a seminar or which grows out of an AH 492-Readings in Art and Architecture History courses
General Education Requirements
The College general education requirement is 24 semester hours with a minimum of 6 semester hours of humanities, 6 hours of social sciences, 6 hours of natural sciences, and an additional 6 hours in one or more of these three areas (note: at least two departments must be represented in each area).
The humanities general education requirement cannot be fulfilled by the completion of AH 110 and 111. The University requirement of one course in Cultural Diversity can be fulfilled by any course listed for such credit but is commonly attained through Non-Western courses in Art History. The University requirement of two semesters of writing will be fulfilled with the courses English 160 and 161 (English Composition I and II) each 3 semester hours.